Our online videos are used as a tool for parents, educators, teen groups, and law enforcement to educate youth on the risks of drug abuse.  All online videos are FREE.  Make them part of your own website at no charge.  Simply right click the mouse and scroll down to "save target as…"  Download Windows Media Player
The book, Street-wise Drug Prevention, by Guillermo D Jalil, is irrevocably released to the public domain.  Copyright is hereby released for the benefit of others, without compensation.  Please give credit as a courtesy.  Nothing is expected in return.
We thank Scott Miller, Redners Markets, for the at-cost food program in aiding our Hurricane Sandy relief efforts in NY. The food was donated The Bridge Church in Hamburg, PA on November 21, 2012. For information on how to help victims of Hurricane Sandy, please call Jeff Diehl, 610-207-7704, of the United Church of Christ in Hamburg, PA. We also thank David A Schwartz, PC, for donating the dental supplies. He's a fantastic dentist located at 9 Bristol Court, Wyomissing PA 19610. Pics here.
Drug Prevention Video
In May 1998, anti-drug advocate Guillermo D. Jalil, M.S., embarked on a 900 mile journey from Orlando, FL, to Virginia Beach, VA, to educate the general public about the effects and problems of addiction among our youth. He was assisted by video professionals Javier Diaz and Ricardo Flores. During his adventure, Jalil faced many challenges, including being sideswiped by a minivan in Savannah, GA. As he rode through six states in twelve days, he encountered the chase of nineteen dogs and was startled by a crocodile in South Carolina who wanted a snack in his bicycle pack ;).
The tour was captured on digital video and is now available to schools, police officers and parent groups.  During the biking tour, Jalil teamed up with the international anti-violence organization "Stop the Violence-Face the Music" to educate parents on how to talk to their children about drugs.  Read the trip journal here.  Black Belt Times.
Part 1, Part 2, Part 3, Part 4, Part 5, Part 6, Last Section
Permission To Use: Anyone can download and use the above videos free of charge. You are authorized to make them part of your own website. The above videos and public service announcement may be shown to groups of all ages in the prevention and intervention of adolescent drug abuse, and for parent education.
About The Contributors:
The producer of the above media is Guillermo D. Jalil, M.S..  He's a volunteer youth counselor, entrepreneur and former Juvenile Probation Officer.  Guillermo traveled 900 miles on a bicycle, from Orlando to Virginia Beach, on a Drug Prevention campaign in 1999, supported by community groups and law enforcement.  He produced a video and wrote a book titled, "Street-wise Drug Prevention."
He was assisted by Javier Diaz and Ricardo Flores in the production and post-production of the above media.  We give thanks to local law enforcement and community groups  for their assistance.
Special thanks to the Reading Police Department, Berks County Prison, Manos, Berks Advocates Against Violence, Berks Aids Network, the Caron Foundation, Tom Reese & Associates, and others who prefer to remain nameless.
Youth Fellowship & Rescue and Guillermo D Jalil releases all copyrights, and all reserved rights, to the above works.  The above may be used by anyone for any reason in the prevention or intervention of adolescent drug abuse.  Please give credit to Nodrugs.com.
Would you like a FREE copy of the book Street-wise Drug Prevention?  Download here for a free copy.  Anyone may produce this book at their own expense with no duty to pay royalty or other fees.  The book may be produced and shared, partially or in whole.  Download the book absolutely free and distribute copies, in part or in whole, without paying compensation.  The copyright is irrevocably released to the public domain.  No fees.  Not for sale.
Street-wise Drug Prevention is a book used by medical schools, police departments, federal agencies, schools, churches, and youth programs.
BLUE DELTA INVESTIGATIONS, LLC, a private investigation agency in Cody, Wyoming, provides the economic sponsorship for this website.  Also supported by Michael Joseph, NOWPI.COM, a Private Investigator in California.
Contact:  Guillermo D Jalil, Peter Lopez and Franklin Alicea, Youth Fellowship & Rescue, 484.256.4563.
Street-wise Drug Prevention In The News & Online: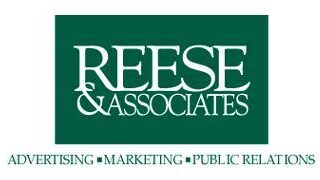 Electronic Connection, Reading

Action Communications, Reading, PA

Tom Reese & Associates, Reading, PA

RSR Graphics, Reading, PA

Tom Reese & Associates, Reading,PA

David Michael Photography, Reading

Lebo's Pedal Parlor, Reading, PA

Bruce Schaffer, Independent Trainer, Speaker & Therapist

215-628-9340

Drug Identification Bible

Aikido Tenshinkai of Florida, Orlando, FL

Powerhouse Gymnastics, Holly Hill, FL

TaeKwonDo Plus, Jacksonville, Fl

Halverson Karate Academy, Brunswick, GA

Walterboro Karate & Defense Arts School, Walterboro, SC

Lighthouse Bookstore & Trophies, Walterboro, SC

North Myrtle Beach "Gymnastics & More", N. Myrtle Beach, SC

Leitzke ATA Black Belt Academy, Wilmington, NC

ATA Black Belt Academy-Karate for Kids and Adults, New Bern, NC

Lord Proprietors' Inn, Edenton, NC

King Tiger Martial Arts, Virginia Beach, VA

Photographer Bill Gordon

The Advocate of Central Florida

20th Century Television

Barbour/Langley Productions

Caron Foundation, Reading, PA

Berks Advocates Against Violence, Reading, PA

Police Athletic League of Reading, Reading, PA

Puerto Rican Latin Association of Reading, PA

Olivets Boys & Girls Club, Reading, PA

Berks Aids Network, Reading, PA

Manos, Lancaster, PA

Berks County Prison, Leesport, PA

City of Reading Police, Reading, PA

Stop the Violence-Face the Music

Express Youth Foundation, Orlando, FL

Holly Hill Youth Center, Holly Hill, Fl

Holly Hill Recreation Youth Board, Holly Hill, FL

US Coast Guard

DEA
US Marshall

US Border Patrol

South Carolina State Troopers

US Customs

North Charleston Police

Charleston Police

Charleston County Sherriff

Goose Creek Police

Dorchester County Sherriff

Roper Hospital

Mt. Pleasant Police

Harbor Patrol

Youth Porgram's Keystone Flyers

Terry Parker Baptist Church, Jacksonville

City Youth Drug Movement, Brunswick, GA

Goodyear Elementary School, Brunswick

YMCA, Habersham Street, Savannah, GA

Walterboro Downtown Development Center, SC

Walterboro, SC

Walterboro Christian Center, Walterboro, SC

Charleston Air Force Base, Charleston, SC

Wilmington Police Department, Wilmington, NC

Mental Health/Substance Committee of Chowan County Healthy Carolinians, NC

Coastal Counseling Center, Chesapeake, VA

Chowan County Tourism Development Authority

Javier Diaz

Ricardo Flores

Ms. Lawanna Gilzer

Ms. Betty Gilzer

Jose Andrade, MD

Chuck Beech

Mel Haring

Bobby Chavers'

Anne Wilkins

Gary Cook

Rocky Spaulding

Ren Halverson

Paul McKenzie

Dan McConnell

Alta Mae Henderson

Will and Wade Marvin

Jo Don Buckner

Kris & Jack Cunningham
Deborah Wheeler

Denise John

Peggy Patterson

Louie and Tammy LiGuori

Mr. & Mrs. Leitzke

Michael & Kimberly Brown

Martha Early

Master Cielo

Michelle Staub

Dennis & Kathy Shollenberger

Cynthia Cruz-Cruz

Brianna Cruz

Alex Gomez

Chris Anderson

Janine Quigley

Byron Rice

Ronald Dougherty

Jason Dougherty

John Elder

Rodney T.

William G.

Javier O.

Jean W.

Javier C.

"Mariah"

John W.

Sergeant Albert Evans, City of Reading Police Department

Ryan Cooper

Wanda Gonzalez-Crespo

Miriam Lebron

Karen Smith

Kathleen Thren

Fred Stubbs

Louis Vetri

Eileen Floriani

Lori Mentzer

Thomas Apsokardu

Rebecca Stubbs

Gabriel Rodriguez

Bradley Butler

Annette Hussman

Erica Evans

Patricia McIntosh

Junior Aponte

Robert McIntosh

Jackie Aponte

Jose Borras-Osorio

Robert Monzon

Harold Jordan

Gary Oliver

Mike Otay

George Wagner
Randall Kollor, M.S., CAC

Richard Hampton, Jr., CAC, ICADC, LCPC

Bruce Schaffer

Mitchell Wright

John Hillery

Richard A. Horst

Richard A. Horst, Jr.

Laura Schnader

Noel Washington

Sherwood Wadel

Brook Noel

Sandra Kay Lias

Kevin

Creagh & Associates

Milton Creagh

Drug & Alcohol Rehabilitation Services, PA

Harold L. Jordan, Executive Director

Phil Lehman, Program Director

The Children's Home of Reading, PA

Karen Adams, Program Director

Evan Graham, Substance Abuse Counselor

Reading City Police, PA

Captain William Ulrich, Reading Vice Division

Detective Geraldo Vega, Reading Vice Division

Sergeant Evans, Supervisor of Juvenile Investigation

Sergeant McCarty, Crime Prevention

Felix Mateo, Patrolman
Robbie Rudy, Caseworker

Berks County Juvenile Probation, PA

Peter Czabafy, CAC, Drug & Alcohol Specialist

Kip Frasso, Intake Officer

Nicolas Camacho, Juvenile Probation Officer

Michael Noll, Juvenile Probation Officer

Miguel Rivera, Juvenile Probation Officer

Northampton County Juvenile Probation, PA

James Menapace, Juvenile Probation Officer

Dawn Shantz, Juvenile Probation Officer

Pam Reube, Intake Officer

Lebanon County Juvenile Probation Office, PA

Dennis R. Heckard, M.S., Chief Juvenile Officer

Exeter Township School District, PA

Karen McElhattan, Teacher

Olivets Boys and Girl's Club, Reading, PA

Frances DeSantis, Director for Berks Teen Institute

Drug Enforcement Agency

Gordon Dewhurst, Program Analyst

Donna Wilson, Special Agent

St. Joseph's Hospital, Reading, PA

Sally Lengel, St. Joseph Addiction Care, SAP team

Berks Youth Counseling Center, PA

Chris Axford, Director of Treatment
The World Wing Chun Kung Fu Association

Grandmaster William Cheung

Reading School District, PA

Timothy J. Daley, Safe Schools Coordinator

Patricia Goldstein, Dropout Prevention Coordinator

Centerville City Schools of Centerville, OH

Tim Apolito, Prevention Counselor

David McDaniel, Centerville H.S. Principal

Carolyn Miller, Substance Abuse/Crisis Intervention Specialist

Council on Chemical Abuse, Reading, PA

Marcia Goodman-Hinnershitz, Director of Prevention Services

W.R. Thomas Junior High School, FL

Jeffrey Miller, Principal

Carmen Espinosa

Conrad Weiser High School

Albert C. Silveri, Head Varsity Football Coach

Police Athletic League

Patricia Smith, Program Coordinator for the Youth Rehabilitation Program

Penn State Berks Campus

Michael B. Kane, M.A., Departments of Speech & English

Michael Landis, Chief of Police

Berks County Detention Center, PA

Lancaster City Police, PA